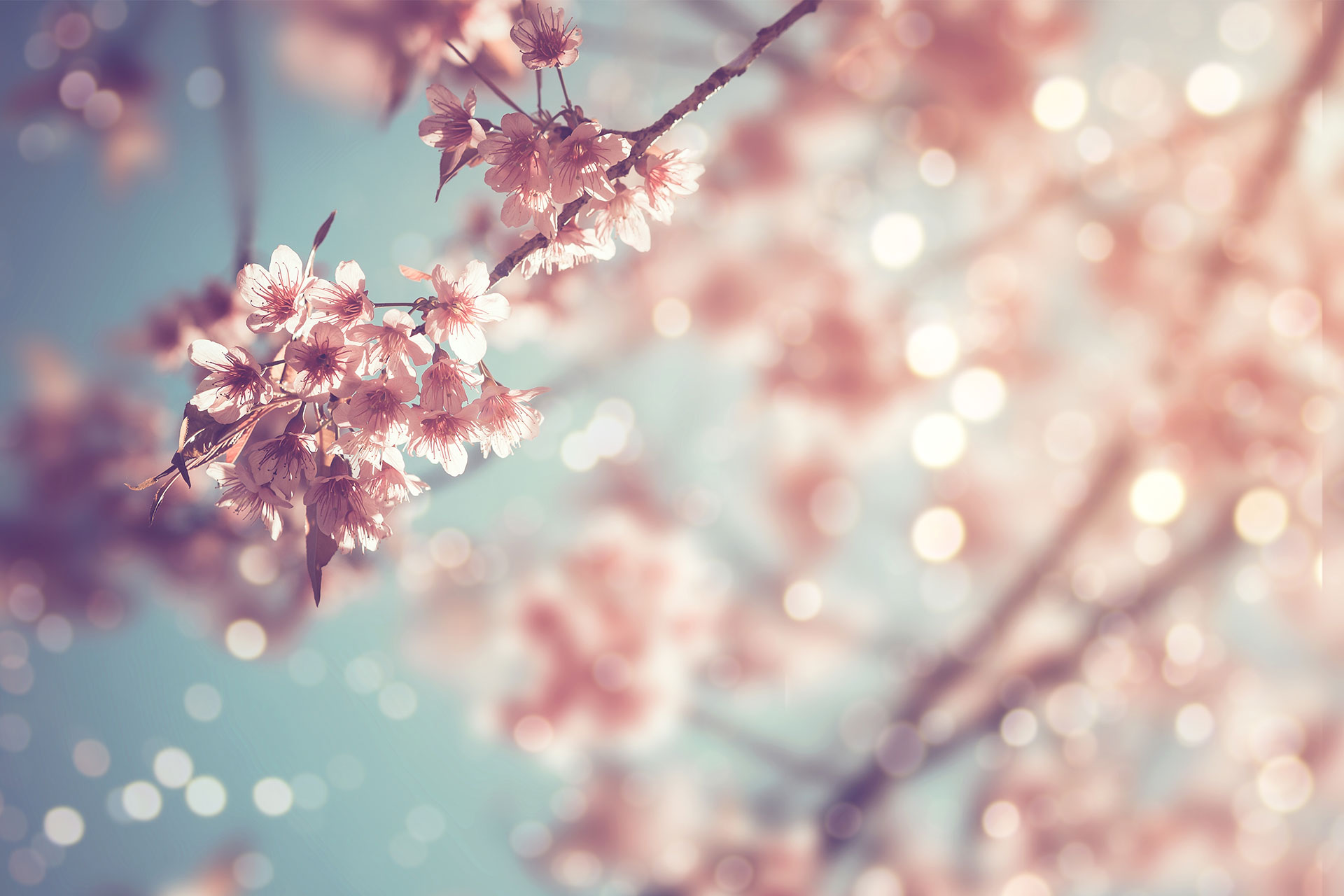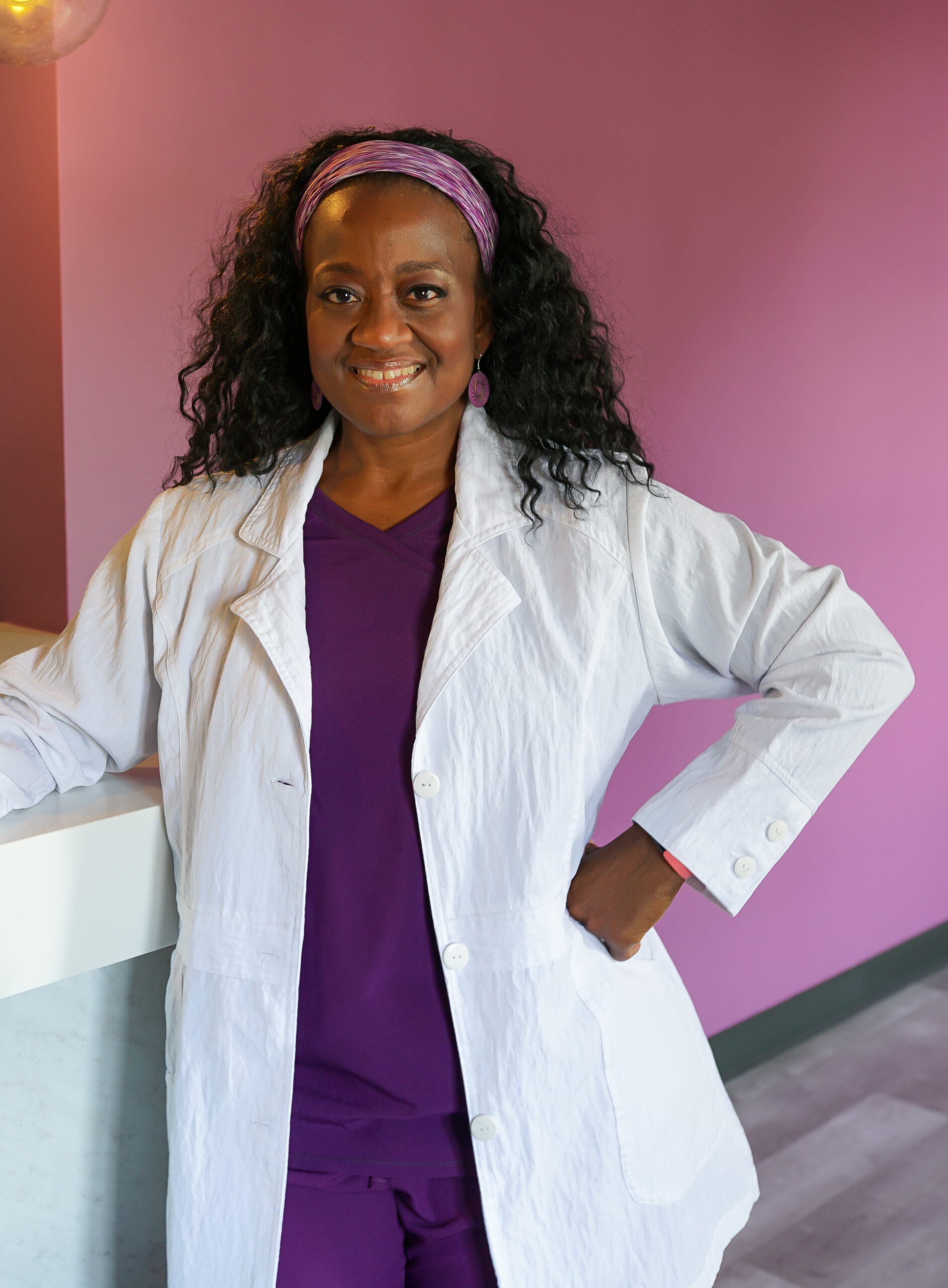 Dr. Keisha Loftin
Founder and Lead Physician
Keisha Loftin M.D. is a medical physician in Obstetrics and Gynecology in the Medical Center area of San Antonio, TX.  She began her practice in 2003, initially as an associate of George D. Hilliard M.D. at South Texas Women's Healthcare after completing her subspecialty training at the University of South Florida – Tampa. 
She obtained Board Certification and is currently a Fellow of the College of Obstetrics and Gynecology and is on staff at Methodist Hospital.  While in private practice she added a teaching role as a Clinical Instructor of Medical students at UIW School of Osteopathic Medicine, and Nurse Practitioner Students.
In July 2018, she launched Lumina Wellness Center LLC, a new business entity focused on wellness, aesthetics, and anti-aging medicine.  Her goals are to continue to provide world class patient service, state of the art obstetrics, gynecologic, and now anti-aging and wellness care for the women and men of San Antonio, TX and surrounding areas. 
Values shape the way we do business
Service – We put customer service first and foremost
Communication – We communicate well with each other and with our clients
Excellence – We strive for excellence in everything that we do
Innovation – We seek to try new things that could make us more efficient or benefit our clients
Her areas of expertise and interest include Regenerative Medicine for Aesthetics Beauty, and Hair loss, Bio-Identical Hormone therapy, and Sexual Health for men and women.  She is skilled at many Aesthetic and Regenerative Procedures for the Face, Body and Genitalia – including Microneedling for wrinkle and acne scar reduction and facial rejuvenation, O-Shot®, Vampire Facial®, Vampire Breast-lift®, Treatment of Menopause/Andropause/Male & Female Testosterone Deficiency, and  Non-surgical Urinary Incontinence treatments. 
She has completed multiple post-graduate training programs in Aesthetics, Regenerative Therapies, and is a certified BioTe® Provider, as well as a Certified Provider of the American Cellular Medicine Association.
Dr Loftin has lived in San Antonio most of her life and speaks both English and Spanish.  She is caring, compassionate, and loves talking and listening to patients, and believes that communication, trust, and patient education are the keys to the physician-patient relationship.   Her vision for LUMINA WELLNESS is to help patients look, feel and live better as they transition through life.
She is married to Jerome Gainer, and is also active at Macedonia Missionary Baptist Church –where she has been a member since age 16 and is currently serving on the Healthcare Ministry and Marriage Ministry. She has also served in the medical mission field for HELPS INTERNATIONAL, and Royal Ambassador Ministries and she is currently on the Board of Directors for BCFS -a global system of health and human services non-profit organization with locations and programs across the world.   Dr Loftin loves reading, music, traveling to beaches, cooking, and watch college football with her husband.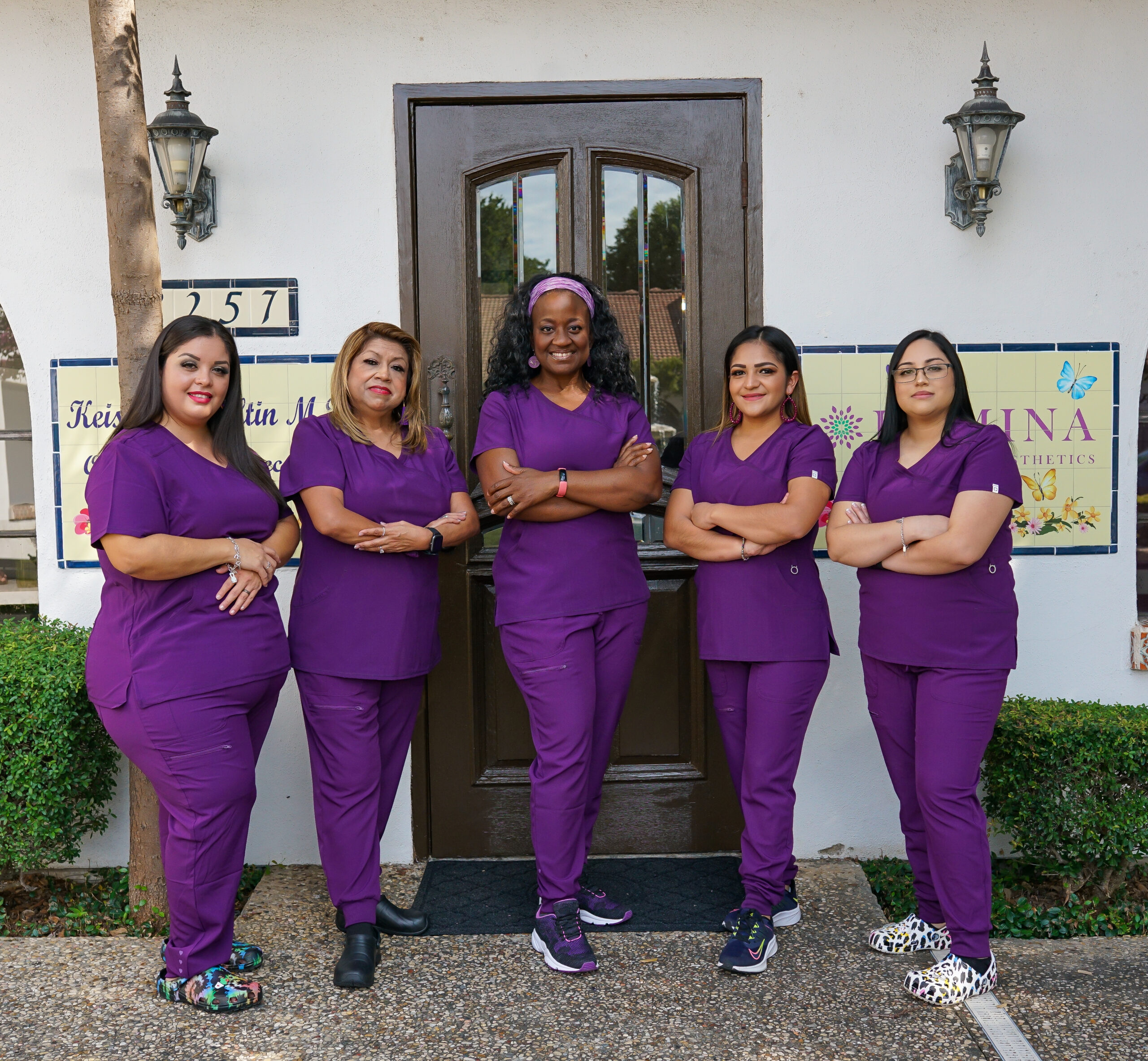 (from left to right: Azeneth, Liz, Dr. Loftin, Janeth, Juanita.)