Microneedling with SkinPen®
SkinPen is the first micro-needling device cleared by the FDA, clinically proven to safely and effectively treat facial acne scars for ages 22 and up.  The device creates microscopic openings in the skin which signals the body to respond by producing and creating new layers of elastin and collagen fibers and leads to improved blood flow in the skin becomes fuller, thus reducing the appearance of scars, pores, fine lines, wrinkle and stretch marks.
With as few as three non-invasive and affordable treatments spaced 30 days apart, you can improve your appearance for six months after your last treatment – and step out with confidence.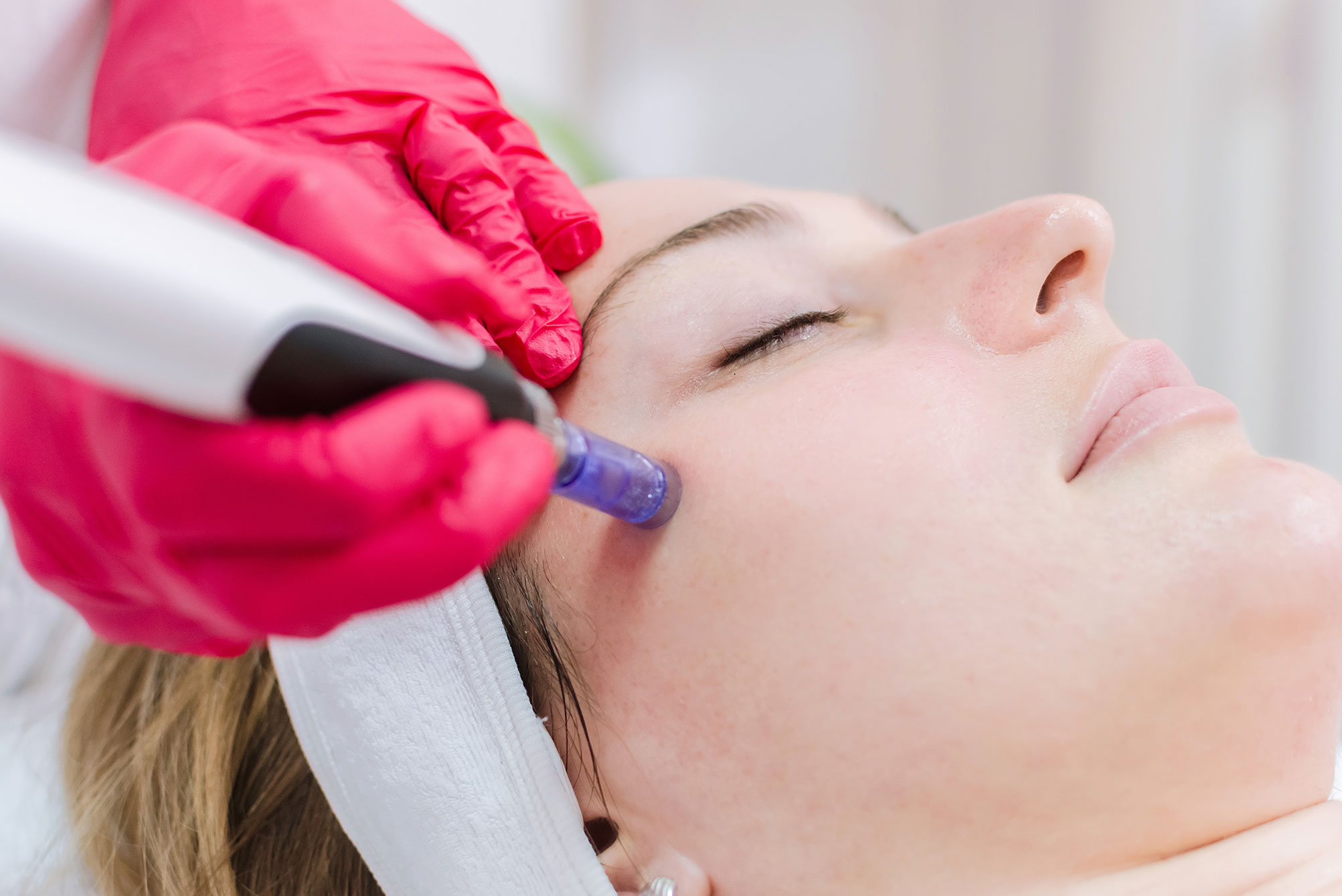 Using multiple microscopic needles to penetrate the surface layers of skin, SkinPen® Micro Needling tightens, lifts, and rejuvenates skin  by naturally stimulating collagen production. Microneedling is a holistic approach to skin therapy.
Your physiological wound response stimulates new healthy dermal and epidermal tissue growth. Using multiple microscopic needles to penetrate the surface layers of skin, the pen creates very small wound patterns and promotes healing to reduce fine lines, wrinkles, crow's feet, lip lines and rosacea. No laser heat is introduced.  So unlike fractional laser treatments, IPL, and laser resurfacing, there is minimal downtime, minimal discomfort, and an almost immediate outcome.
The duration of the session will depend on the size of the area. Microneedling can be used on nearly all parts of the body including the face, neck, chest, arms, abdomen,  and even stretch marks.
There is very minimal discomfort especially where topical numbing cream is used. There is a mild sunburn like sensation soon after the procedure that you can notice on the skin for a few days.
For mild rejuvenation, 3 treatments scheduled in 4-6 week intervals are recommended. For more severe lines or scars, 6 or more treatments may be required.